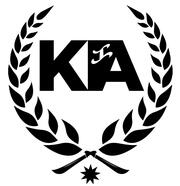 KABATAAN ALLIANCE
take action
---
Filipino Americans Against the Philippine Anti-Terror Law
---
UNITY STATEMENT
The time to act is now. When our people are threatened with state repression, we must unite and rise up for our people. We call on the Filipino American youth to take action and stand for human rights and democracy for our people in the Philippines. Read our statement below.
---
call your U.S. Legislators
Ask them to publicly denounce the Anti-Terror Law through a tweet, social media post, or at maximum an official statement

Inform them of the Philippine Human Rights Act (PHRA) campaign, and ask them if they are willing to publicly support this proposed legislation to combat fascism and dictatorship in the Philippines, or at maximum if they are willing to co-sponsor the bill.
---
Sign and organize
petition drives!
---
Publish statements as organizations
And register your opposition to the Anti-Terror Law!

Use your platforms to build collective strength against the passing of this law.
---
Use #JunkTerrorLaw and speak out!
Post on social media platforms to express your condemnation to the Anti-Terror Law

Get social media influencers, community leaders, and other organizations and use their platform to speak out against the Anti-Terror Law
---
Donate to the Human Rights Defender Fund!
Send PayPal donation to [email protected]
---
© Untitled. All rights reserved.